Hon. Michael A.L. Balboni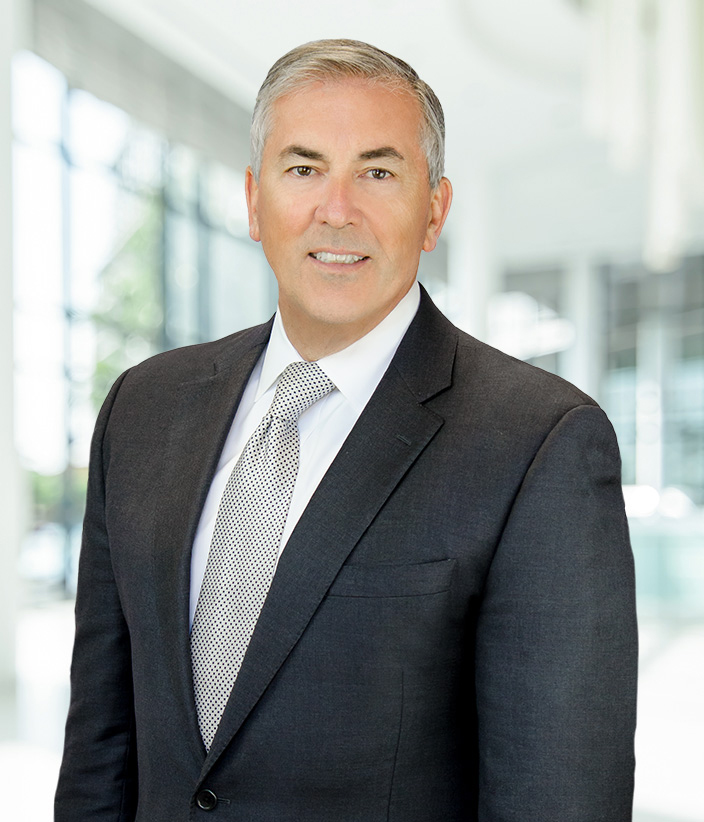 Hon. Michael A.L. Balboni is the President and Managing Director of RedLand Strategies. Balboni has both the expertise and strategic knowledge to understand and react to the most difficult problems that you might face in both government and business. Before entering the private sector, Balboni served the public in New York State for 19 years, beginning with his election to the New York State Assembly in February of 1990. He was re-elected to the NYS Assembly four times, before winning a seat in the NYS Senate. He then served in the New York State Governor's Office as Deputy Secretary for Public Safety and Homeland Security Advisor for New York State, overseeing 13 state agencies.
In 2017, Balboni was appointed by NYS Governor Andrew Cuomo and confirmed by the NYS Senate to the New York Power Authority's Board of Trustees where he currently serves as the Chair for the Cyber and Physical Security Committee. He is also a Board Member for the Center for Cyber and Homeland Security (CCHS) at George Washington University, Trustee for Adelphi University's Board, and a Trustee for the New York State Trooper Memorial Foundation. In 2019 and in response to his public safety and homeland security experience and leadership, Michael Balboni was appointed to the U.S. Department of Transportation Technical Pipeline Safety Standards Committee, commonly known as the Gas Pipeline Advisory Committee (GPAC).
Balboni currently serves as the Executive Director of the Greater New York Health Care Facilities Association, a trade association providing regulatory compliance and life-safety services to more than 80 nursing homes in the NYC-metro area. Michael Balboni is also a member of Rivkin Radler Attorneys at Law Corporate and Health Services Practice Groups.
In addition to his New York State government service as an elected official, Balboni has held other leadership positions, including:
Chairman of the Committee on Veterans, Homeland Security, and Military Affairs, the first-ever appointed in New York State
Governor's representative to the "Securing the Cities" program, the Nuclear Notification Officer for the Governor's office
Security Chair for the Lower Manhattan Development Corporation
Advisor to the Homeland Security Transition team for President Barack Obama
Member of NYS Governor Andrew Cuomo's Homeland Security and Public Safety Transition team
Member of NYS Governor Andrew Cuomo's Savings and Government Efficiency (SAGE) Commission
Member, New York State Responds Commission, following Superstorm Sandy
Balboni completed his undergraduate studies at Adelphi University and earned his Juris Doctorate degree at St. John's Law School.
Balboni appears on Fox News, CNN, and MSNBC and is often invited to speak at national and international conferences. Balboni recently delivered a keynote speech for the International Institute for Counter-Terrorism's (ICT) 2018 World Summit on Counter-Terrorism in Israel. He focused on four mega trends that will drive opportunity, touching on topics such as ubiquitous computing, data is the new oil, everything is cyber and cloud computing. He then spoke about four mega trends that will drive vulnerability: fake news, compromised Internet of Things, Industrial Controls Manipulation, and Low Cost / High Impact Attack Platforms. Balboni provided his expert insight and possible solutions going forward. He also emphasized the need to protect critical infrastructure and the weaponization of social media.
Balboni previously presented at the Business Continuity Institute (BCI) World Conference in London and the Non-Conventional Threat (NCT) Europe Conference in Germany. His speaking engagement topics include terrorism, cyber security, crisis communications, politics, technology, intelligence sharing, immigration, media strategy, brand protection, and emergency response.
BACK TO OUR BOARD OF ADVISORS