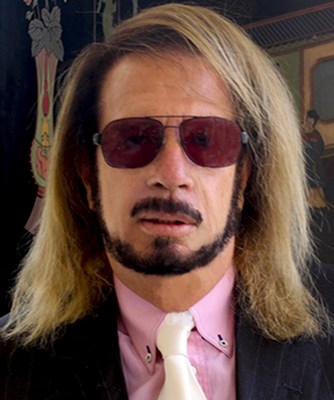 Donald Spector is widely recognized as one of the world's most prolific inventors with hundreds of issued US and foreign patents in medicine, entertainment, communications, technology and consumer products. He has opened several multi-billion dollar industries with major corporations including Bristol-Myers Squibb which set up a separate division for some of his patents, AMF which launched the first hydraulic exerciser as the world famous Bruce Jenner Exerciser, also called the Muscleworker, as well as products for Mattel, Hasbro, Sun Chemical, Faberge, Remington and numerous other companies. Aside from hundreds of licensed products Spector also developed the first known patents for location-based advertising, which was the basis for one of the first Super Apps, one of the largest businesses on the Internet. He also developed smart credit cards, internet radio streaming, medical technologies and hundreds of other consumer products.
Also known for his ventures into the entertainment industry, Donald Spector partnered with Mitsui & Co. (one of the largest companies in the world), where he helped broker the sale of NBC in the Pacific Rim to Mitsui, as well as introducing QVC to Mitsui, which purchased half the rights of QVC for Japan and other parts of the Pacific Rim. He has also partnered with Mitsui in various projects over the last thirty years. He has been an executive producer on Broadway and president of a major record label, which featured in its format legendary artists Elvis Presley, Stevie Wonder, Paul McCartney and Luciano Pavarotti. His record label was in partnership with Handleman, at the time the largest audio/video distributor in the United States.
Spector attended the Columbia Science Honors Program at the age of 12. He later partnered with Victor Frenkil, the owner of Baltimore Contractors, the builder of part of Baltimore Washington International Airport, the Chesapeake Bay Bridge, the Baltimore Subway system as well as hundreds of other major projects. He then joined with his cousin, the owner of John Henry, the richest horse in racing history, to create a conglomerate of consumer product companies. Spector is well known for his work in the fragrance industry, with medical technologies, security systems and computer technologies.
Spector is also an author and an advisor to many top leaders in industries and governments throughout the world.
BACK TO ABOUT US